Why You Need to Come to Trivia Night!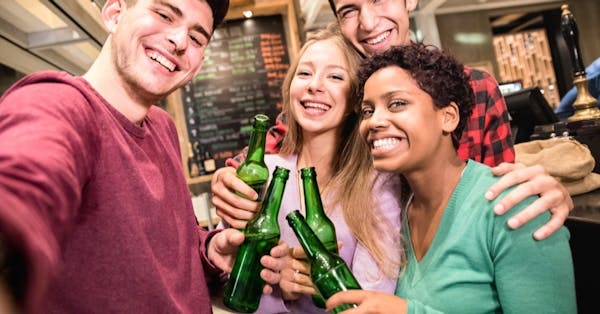 There are many reasons to visit Steel City Pizza in Mount Pleasant, including amazing pizza, refreshing beer, and exciting entertainment! If you haven't visited us during our trivia nights, then be sure to come by this Tuesday and see what it's all about. Our trivia night runs from 6:00 to 9:00 in the evening every Tuesday at our Mount Pleasant location. Continue reading to learn why you need to come to our trivia night and stop by Steel City Pizza to experience all that we have to offer.
Trivia Enhances Memory
While trivia is basically the memorization of mostly useless facts, it is great cognitive training for your brain, specifically in the memory capacity. Cognitive training is essentially training your brain to improve in a number of areas, including attention, problem solving, and memory. Your brain is continually adapting to the information that you take in on a daily basis, so the more you participate in trivia nights, the stronger your brain becomes. Sure trivia is super fun, but it's also a great way to make your brain work even better for you!
Trivia Improves Your Ability to Gain Knowledge
Cognition refers to the processes that your brain uses to gain knowledge and comprehension. The stronger your cognition is, the easier it will be for you to gain and retain new information. If this is something that is important to you, then make sure to put Steel City Pizza's trivia night on your calendar every Tuesday night because trivia is one of the best exercises for improving your cognition! While you can relax with your friends as you laugh and compete during trivia night, your brain will be working hard to quickly think critically and creatively — so you can do two things at once!
Trivia Helps You to Perform Better Under Pressure
Performing well under pressure is not easy for many people, and yet we are asked to this quite often. Whether this type of situation comes up at work or at home, it is important to find ways to get better at this. One of the best ways to start performing better when you're under pressure is to participate regularly in trivia nights. You are not given much time to come up with the answer, which helps your brain to develop the tools to think calmly and confidently in spite of the pressure. The more you get better at this during trivia night, the more you will see these skills spilling over into other areas of your life.
Trivia Reduces Stress
Stress is usually the feeling you get when you are in a situation where your body feels the need to function with either a fight or flight response. While this is a useful tool to have, too much stress over a long period of time does damage to your body. Your body will have too much cortisol and adrenaline, which can lead to negative impacts in your body physically and mentally. Trivia is a great way to combat stress in your life for the simple reason that it is fun! What's not to love about trivia night? You get to drink some of the best local beer, enjoy delicious homemade pizza from Steel City, and compete for a chance to win money!
If eating great pizza, drinking good beer, and having the chance to win money sound good to you, then be sure to come by Steel City Pizza in Mount Pleasant to take part in our weekly Trivia Night. Enjoy a break from your normal routine, spend time with your friends, and learn some fun things you didn't previously know. We build good pizza, you build the memories.