The Best Beaches In South Carolina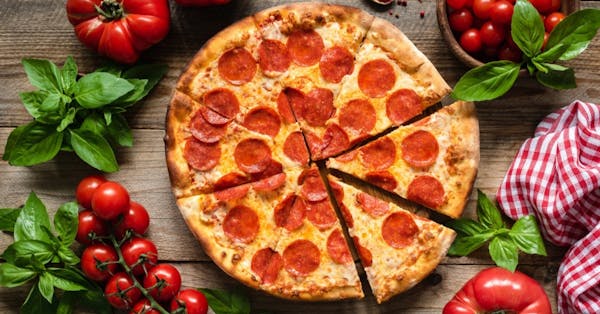 Summer is upon us and if you haven't taken a vacation yet, you are probably in the middle of planning the best one yet! If you're like most people, then you're probably working on deciding which beaches to visit. No matter which beach you go to, just remember that no trip to the beach is complete without some delicious food to snack on throughout your day, which makes pizza an ideal complement to your visit. Whether you like to eat pizza hot or cold, be sure to order the best pizza — Steel City Pizza!
Steel City Pizza in Mt. Pleasant is proud to serve the taste of Pittsburgh style pizza in the low country, and we hope that you'll stop by to enjoy some of our delicious homemade pizzas for lunch, dinner, or whenever the urge hits! If you're planning on staying close to home this summer, then be sure to continue reading today's post to learn about the best beaches in our beautiful state of South Carolina! Whether you choose to dine in at Steel City or carry out to the beach, we have you covered. Call to place your order today!
1. Folly Beach
Folly Beach is one of the most famous beaches in South Carolina, and it's a popular destination for a variety of watersports, including surfing, kayaking, and boating. If you're looking for a unique way to explore the area, then be sure to check out the boat tours that are available. Don't forget to plan a visit to the Edwin S. Taylor Fishing Pier and the Morris Island Lighthouse.
When your day at the beach is done, head over to Center Street for your choice of great local bars and shops.
2. Myrtle Beach
Myrtle Beach is a great place to take your whole family! It is actually one of the most popular beaches in South Carolina and boasts warm temperatures during the summer. At Steel City Pizza, we know that your kids will enjoy hours of fun at the beach, but if you're wondering what to do when they get bored, be sure to check out the Kingdom Amusement Park and Ripley's Believe It or Not Museum. Both are conveniently located near the beach and allow you the opportunity to enjoy shopping afterward at the Tanger Outlets and Barefoot Landing.
Other fun family activities include access to the Myrtle Beach Boardwalk, around 50 different miniature golf courses, and a wide variety of other entertainment options.
3. Isle of Palms
Originally created as a playground for the rich and famous, Isle of Palms is located just outside of downtown Charleston. It is an upscale resort area, which features nearly 3,000 acres of beaches, parks, and homes. You can look forward to a good selection of luxurious hotels, beautifully manicured golf courses, and a wide variety of immaculate rental homes.
One of the more popular beaches is Front Beach, which features all of the usual beach activities such as swimming, sunbathing, and sand castles. If you have younger kids and would appreciate easy access to public facilities such as restrooms and showers, then be sure to head over to the County Park. When you get hungry, don't forget to order fresh homemade pizza from Steel City Pizza in Mount Pleasant. One last thing to remember is that there are many festivals throughout the year, so don't forget to check out the entertainment opportunities before heading to the beach!

4. Hilton Head
One of the best aspects of Hilton Head Beach is that it was built to accommodate tourists, which means that it is very easy to get from place to place! For those of you heading to the beach with children, this is probably some of the best news ever! Hilton Head is known for having miles of pristine beaches and gorgeous scenic locations. In fact, there are more than 12 miles of beaches for you and your family to explore! From swimming to paddleboarding and boating to fishing, you are sure to find something for everyone to enjoy.
5. Huntington Beach State Park
If your busy work schedule was the one reason keeping you from enjoying time at the beach with your family and friends, then you'll be over the moon to know that at Huntington Beach State Park, you can enjoy wireless internet access! Now you can take turns between getting work done and playing with your family. Nearby restrooms, picnic areas, and a beach gift shop provide a number of conveniences that many beaches lack.
As with most beaches, you can look forward to swimming and boating, but you can also enjoy fishing and hiking! When the day is done, if you're not ready to leave, you don't have to — there are plenty of areas for camping within the state park and it is also pet-friendly.
6. Surfside Beach
One of the coolest beaches is Surfside Beach. Its gorgeous white sand can be accessed from any one of 36 different points around the city! Surfside also features a long pier with restaurants, beach rental shops, and fishing areas. You can look forward to the traditional beach activities such as beachcombing, sunbathing, and swimming, and there are plenty of opportunities for watersports. One of the benefits of visiting Surfside Beach is that it boasts a wide selection of hotels due to its popularity.
At Steel City Pizza in Mt. Pleasant, we know that one of the many reasons that summertime is so wonderful is the great weather that makes beach-going a must. Whether you're planning to visit a beach in the Caribbean or staying closer to home, we hope that you enjoy browsing our list of the best beaches in South Carolina. Make sure to fully prepare for your day at the beach with some of the most delicious homemade pizza from Steel City Pizza in Mt. Pleasant. Hungry for something besides pizza? We make great wedgies (sandwiches) and other gluten-free options too! We build good food — you eat it.