Cater Your Next Event With Pizza!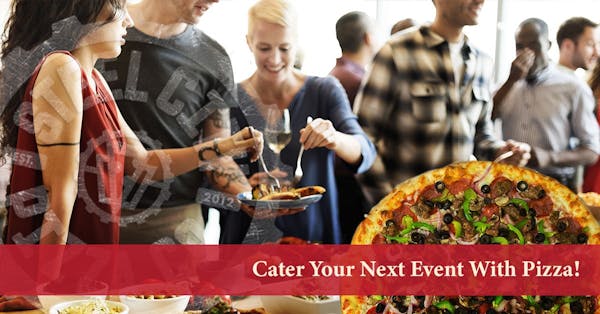 As the day of the big game approaches, you are probably busy planning the color scheme, food, and other details for the party. Whether you are planning on a small gathering or a huge blowout, you want to make sure that you have enough food for everyone. Trying to ensure the right amount of food and the right serving temperature can be overwhelming. Instead of trying to manage everything on your own, why not call Steel City Pizza in North Charleston and have us cater your party?
Whether you want to serve pizza, weggies, or a combination of food items, we can provide the right amount for your event and make sure that everything is the correct temperature. Read on to learn some of the benefits of catering and place your catering order with us today!
Resources and Planning Experience
Let's face it — most of us do not have a personal supply of commercial-sized pots and pans sitting around our kitchens. You should choose to cater your party so that you don't have to worry about the necessary resources. Additionally, unless you have a lot of experience planning large events, you will probably overlook some of the very details that will make or break your party. Forget trying to do everything yourself, and call Steel City Pizza in North Charleston to provide the best local pizza for your party.
Save Prep Time
Planning your menu, buying the ingredients, getting the necessary help for preparing the food, maintaining food and drink levels, and cleaning up afterward is all incredibly time-consuming. In fact, you may not even have time to spend with your friends due to all of these responsibilities. Let Steel City Pizza help when you call and schedule our catering service for your party.
Appropriate Amount of Food
If you have a family, you are used to cooking for a small group of people — this in no way prepares you to cook for a large party. Steel City Pizza has the experience necessary to make accurate calculations on how much food should be served so that you don't have to worry about running out or having an abundance of leftovers.
Avoid Dishes
If you find someone who likes to do the dishes, then please let us know where to find them! Most people don't want to spend their time standing in the kitchen cleaning up a pile of dishes because they hosted a large gathering for the big game. Instead of facing a pile of pots and pans, contact Steel City Pizza in North Charleston and learn about all that we offer through our catering services.
Save Money
Many people think that catering an event or party will result in a large bill, but this isn't necessarily true. As we said earlier, if you don't have the resources and planning experience to host a large party, then you will probably end up spending quite a bit of money on equipment that you might not use again. If you do not make accurate calculations, you could purchase significantly more ingredients than you needed, leading you to spend even more money. Instead, decide on your budget, call Steel City Pizza, and let us help you throw the perfect party!
The day of the big game is coming quickly, and we can help you throw the best party by catering local pizza in your home. Contact Steel City Pizza in North Charleston today and check off food from your event checklist.